An Ideal 2-Day Hanoi Itinerary for Beginners in 2024
Why spend countless hours planning your Hanoi adventure through travel agencies? We believe in equipping you with all the essential information you need to effortlessly create your own tailor-made itinerary. In this article, we present our 2-day Hanoi itinerary, complete with must-visit attractions, renowned culinary delights, and beverage choices for you to savor at your leisure.
Is 2 days in Hanoi enough?
We understand that not everyone can allocate an abundance of time to their Hanoi visit. While a single day in Hanoi may feel somewhat limited, a two-day stay can be remarkably fulfilling for exploration. The city's key attractions are conveniently located near one another, facilitating easy exploration by foot or with available options like taxis, bus tours, or motorbike rentals. However, for those fortunate enough to have more than three days to spare, Hanoi still has an abundance of hidden gems waiting to be discovered.
2 Day Hanoi itinerary
What to do in Hanoi for 2 days?
The first day in Hanoi

Hanoi – Hoan Kiem Lake – Hanoi Opera House – Egg Coffee – St. Joseph Cathedral – Hoa Lo prison – Water puppet show – Free time
Your first day in Hanoi promises a delightful adventure packed with fascinating experiences. As you arrive in the charming city, the Hanoi Old Quarter offers a multitude of hotels and hostels. Nestled in this historic neighborhood, you'll find yourself just a stone's throw away from the Hoan Kiem Lake.
1. Hoan Kiem Lake offers the perfect backdrop for creating cherished memories. Strolling around the lake, you'll discover many local culinary delights, cozy cafes, and vibrant shopping opportunities.
Map
2. Close by, the Hanoi Opera House awaits your exploration. Its cultural significance makes it a must-visit on your itinerary.
The Opera House is often likened to a "miniature Opera Garnier Paris." This architectural masterpiece attracts a diverse array of visitors, with its historical, cultural, architectural, and fine arts significance.
As a quintessential symbol of Hanoi, it also provides an excellent background for capturing memorable photographs. For those interested in exploring its interior, guided tours are available, allowing you to uncover the Opera House's rich heritage.
Map

Tour Details:
Duration: 70 minutes per tour.
Price: 120,000 VND per person.
Available on: Monday to Sunday (excluding Fridays).
Tour timings: 10:30 a.m. to 12:00 p.m.
For a unique treat, make your way to Giang coffee – 39 Nguyen Huu Huan and savor the city's finest egg coffee. The café serves different coffee flavors, and its ancient ambiance is ideal for taking unforgettable photos.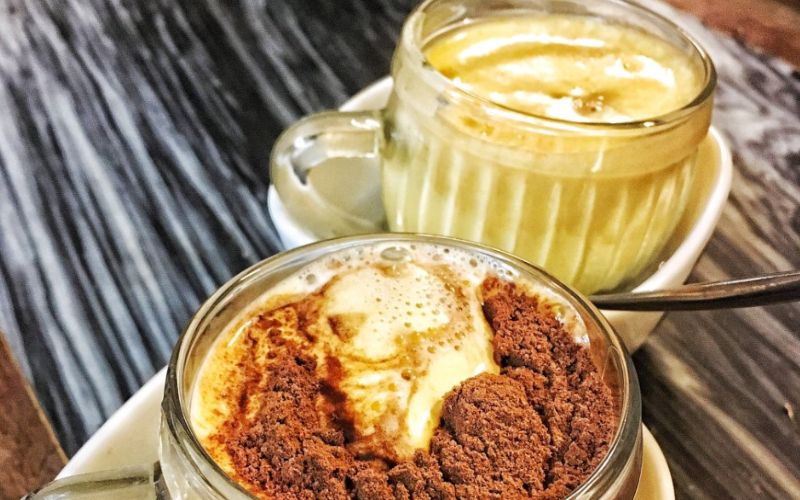 3. Your next destination is the St. Joseph Cathedral. En route, you'll traverse charming old streets teeming with boutiques, cafes, souvenir shops, street vendors, and delectable dining options. The church itself offers a glimpse into its history, whether you choose to explore its interior or simply admire its timeless architecture from the outside.
Map


4. Lunchtime – we recommend the best traditional food listed below.
Vietnamese restaurant:
Net Hue Restaurant
Address: 198 Hang Bong Street
Cuisine: Central Vietnamese
Specialty: Renowned for its delectable Hue beef noodle soup, savory rolls, and mouthwatering banh xeo.
Rice Bistro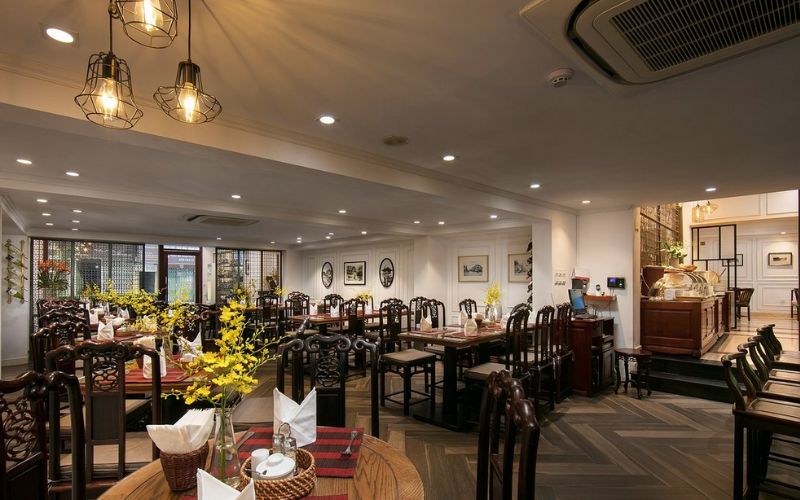 Address: 32 Hang Manh Street
Cuisine: Showcasing the diverse flavors of Vietnamese cuisine with a focus on Northern specialties.
Met Vietnamese Restaurant & Vegan
Address: 29 Hang Trong Street
Cuisine: An authentic Vietnamese culinary experience that seamlessly blends flavors from the North, Central, and South, offering a delightful vegan menu as well.
Hong Hoai's Restaurant & Vegan Food
Address: 20 Bat Dan Street
Cuisine: Explore an extensive menu featuring traditional Vietnamese dishes, including unique specialties from the North, Central, and South, with options for vegans to savor too.
5. In the afternoon, immerse yourself in history at the Hoa Lo Prison.
As you explore the prison, you'll have the opportunity to learn more about the history and the stories of those who were incarcerated within its walls.
Map

Opening Time: Daily – 08:00 – 17:00
Ticket:
30.000 VND/adult
15.000/student
Under 15 years old: Free
6. Enhance your cultural experience with a traditional water puppet show, a distinctive art form deeply rooted in Vietnamese culture.


Address: Thang Long Water Puppet Theatre
Summer: 4:10 p.m. | 17:20 | 6:30 p.m. | 8 p.m.
Winter: 3 pm | 16:10 | 17:20 | 6:30 p.m. | 8 pm | 9:15 p.m.
Sunday morning: 9:30 am.
Each Thang Long water puppet show lasts about 45 minutes.
Ticket: 100.000 – 200.000 VND.
7. As the sun sets, you can indulge in shopping for silk products and souvenirs or savor delectable desserts and snacks by Hoan Kiem Lake.
8. If you're seeking a lively evening, Ta Hien Street beckons with its bustling atmosphere, lined with numerous bars. This vibrant hub is perfect for those who want a taste of the local nightlife.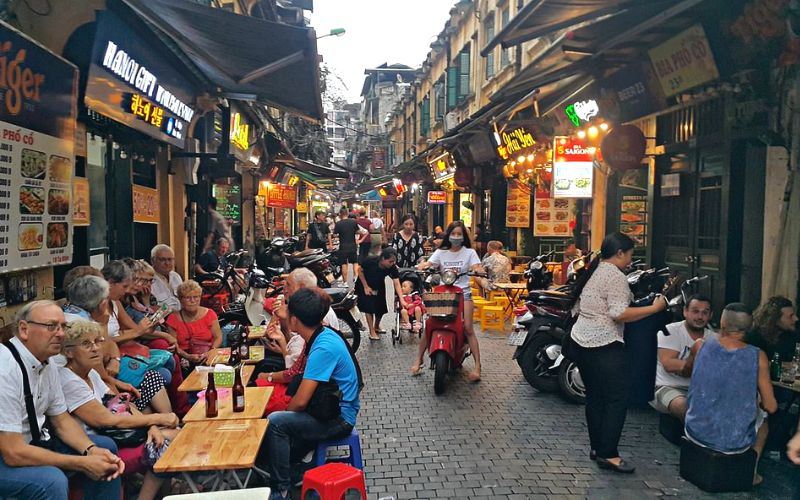 The second day in Hanoi
Hanoi – Ho Chi Minh complex – Temple of Literature – Women's museum – Tran Quoc pagoda & West Lake.
Begin your second day in Hanoi with a delightful local experience. Join the Hanoians in indulging in an authentic and inexpensive breakfast from the streets, where you'll find a variety of mouthwatering dishes like Com (green rice), Pho, noodles, sticky rice, and Vietnamese pyramid rice dumplings.
Ho Chi Minh Complex:
Begin your journey at the iconic Ho Chi Minh Complex, a site of cultural and historical significance that continues to captivate tourists from around the world. The usual route for visitors includes stops at Uncle Ho's Mausoleum, Uncle Ho's Stilt House, his fish pond, the Ho Chi Minh Museum, and the One Pillar Pagoda. (Ho Chi Minh: 1st President of the Democratic Republic of Vietnam).
Temple of Literature (Map)
The Temple of Literature stands as Vietnam's first university, where numerous generations of talented individuals were cultivated for the betterment of the nation. The Temple of Literature worships three wise kings of Vietnam: Ly Thanh Tong, Ly Nhan Tong, and Le Thanh Tong.
As you explore this cultural gem, you'll have the opportunity to admire documents and artifacts, with the standout being the 82 doctoral steles, which have received UNESCO recognition as a "World Documentary Heritage."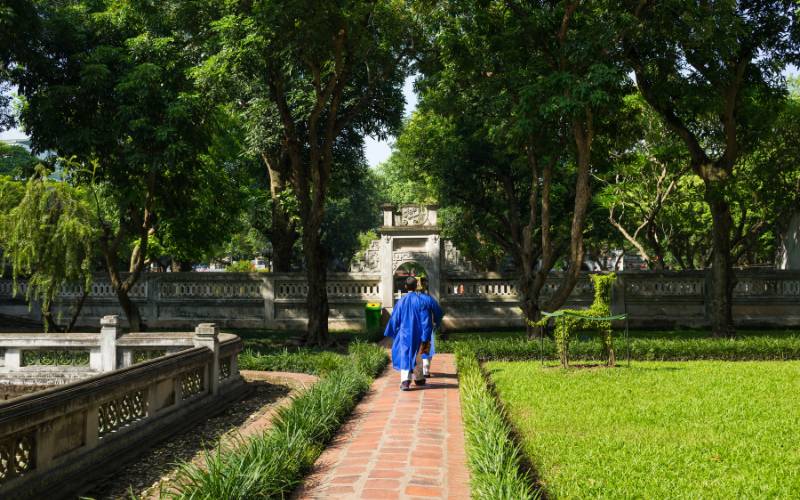 Operating Hours: Daily from 08:00 to 17:00
Admission: Adults: 30,000 VND/ Students: 15,000 VND
Women's Museum (Map)
Learn about the role and importance of Vietnamese women in the country's culture and history.
The museum beautifully simulates the lives of traditional Vietnamese women, showcasing the heroic figures who have left an indelible mark on the nation.
Additionally, explore a display of traditional costumes representing all 54 ethnic groups in Vietnam, along with exhibits featuring ancient women's cosmetics, weaving, silver jewelry, and even their actual teeth.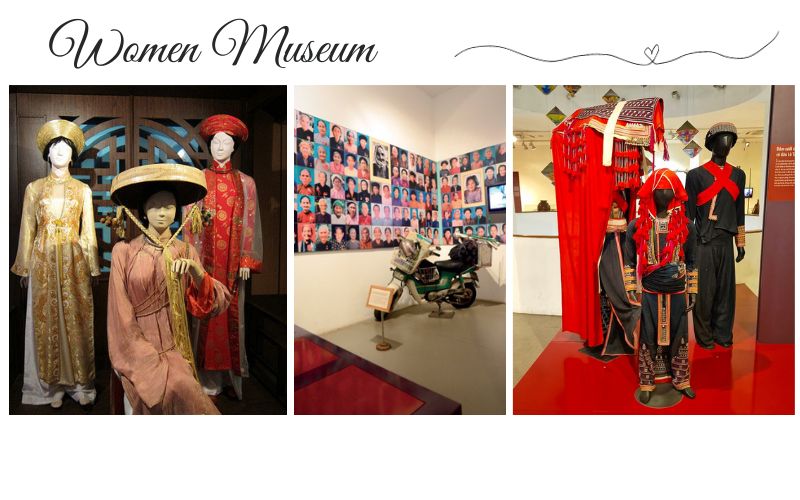 Operating Hours: Daily from 08:00 to 17:00
Admission: Adults: 40,000 VND/ Students: 20,000 VND/ Children under 10 years old: Free
Tran Quoc Pagoda & West Lake (Map)
Tran Quoc Pagoda, situated beside the picturesque West Lake.
After your visit, don't miss the chance to try a Roll Pho near the West Lake. Phở Cuốn Phương Mai, located at 25 – 27 Ngu Xa, comes highly recommended for a satisfying culinary experience.
2-Day Hanoi Itinerary and Additional Recommendations
If you prefer not to explore the city on your own, consider booking one of our city or food tours. Our experienced tour guides will accompany you, offering insightful historical context for the sites you visit while ensuring you savor the best local cuisine.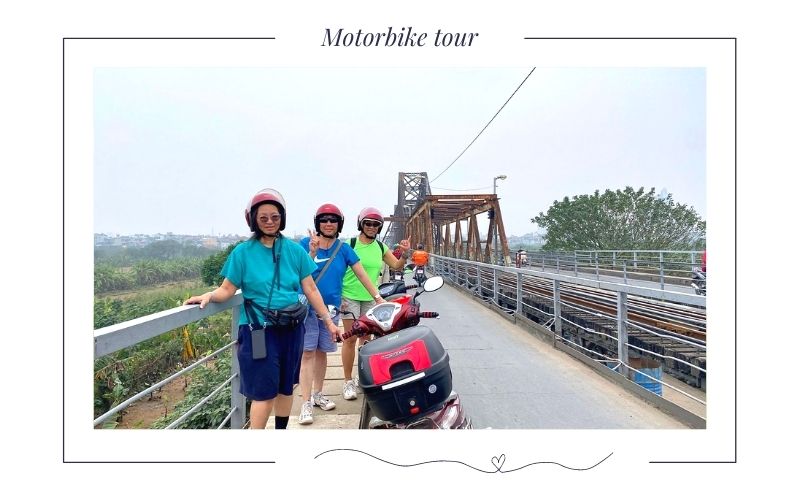 Experience the convenience of exploring multiple destinations on our motorbikes, saving you valuable time and maximizing your adventure. Sit back, relax, and let us take care of every detail, making your...
Indulging in the finest traditional Vietnamese cuisine, mouthwatering desserts, and refreshing beverages. Get ready to awaken your taste buds and discover the rich flavors that make Hanoi a true food...
You'll have the flexibility of transportation options, whether it's strolling through the streets, enjoying the sights from the back of a motorbike, or traveling in a private car. Let us take care of all the details to make your experience seamless and memorable.
For those with just one day in Hanoi, we also recommend exploring the beauty of Halong Bay, a mere 160 kilometers from Hanoi, or the captivating Ninh Binh, located 90 kilometers away. This way, you can make the most of your time in northern Vietnam by exploring these remarkable destinations.
Essential Safety Tips for Traveling in Hanoi City
What should I bring? 
When packing for your trip to Hanoi, keep in mind that the summer season typically lasts from May to September. The temperature can reach 38-40 degrees Celsius. 
To stay comfortable, make sure to include the following items in your travel bag: a hat, sunscreen, sunglasses, and plenty of water to stay hydrated and avoid fatigue.
Be careful
Traffic Awareness:

 If you're a foreign visitor, be cautious when crossing the roads. It's advisable to wait for the red light to stop traffic before going.

Rush Hour

: On weekdays, particularly in the afternoon from 5:00 p.m., expect heavy traffic as people head home from work.

Weekend Crowds:

 During Friday to Sunday evenings, Hoan Kiem Lake's walking street becomes lively and packed with people. It's a fun atmosphere but be prepared for the crowds.

Street Food

: Choose a restaurant that maintains a clean and hygienic environment to ensure a safe dining experience. 

Street Shopping

: If you plan to shop at street markets or stalls, always check and haggle for prices before making a purchase to avoid overpaying.
Your travel buddy in Hanoi 
For further assistance and reliable travel advice in Hanoi, consider connecting with Topasiatours. 
We are here to offer free information to enhance your trip experience. 
Additionally, if you wish to book quality services, we can provide you with the best prices and support.
How to connect: 
Email address: Info@topasiatours.com 
Whatsapp: (+84) 967 53 54 99
With 2 Day Hanoi itinerary, Top Asia Tours hopes that you will have the best time in this extraordinary city. We are here to help you at every stage of your adventure, whether it is your first time in Hanoi or you are returning to enjoy more of its beauty. We appreciate you considering us to be your traveling buddy, and we wish you many more great experiences. Travel safely!